Our Sponsors
We want to drive the community support and highlight the sponsors that make this event great. Give some time to get to know these businesses and support them with a visit to their website. Get sponsor information here, join the community and this event.
Gold Sponsors
Friends Of The Bluffs
Established in 2012, FOTB's mission is to increase the enjoyment, promotion, and stewardship of Red Wing's bluffs. Those include Barn Bluff, Sorin's Bluff (Memorial Park), and the Billings-Tomfohr Conservation Area.
Website: redwingbluffs.org
---
Ipsity, Inc.
An advertising and information technology agency that has created this website, print advertisements, email notifications, banner/sign creation, award procurement, web hosting and G Suite email for the event.
Website: ipsity.com
---
Silver Sponsors
Sturdiwheat

In 1939 when Arnold Kaehler was grinding wheat on a farm in Red Wing, Minnesota, the casing on his portable grinding mill broke. Some of the outer wheat layers sifted through by mistake. Mr. K. was curious and tasted the stray wheat. "A particularly fine flavor," he thought.He began experimenting with the wheat in his kitchen at home. Before long he had a cereal, a pancake mix, and a patent on a new process for grinding and screening wheat layers.
Website: sturdiwheat.com
Get sponsor information here and join the community and this event.
---
Community Sponsors
Vasque
Vasque Footwear has delivered trust on the trail since 1964. With over 50 years of trail footwear innovation, our dedication to on-the-trail performance excellence has never been stronger. Our men's and women's hiking boots, backpacking boots and trail running shoes deliver trusted miles on any trail, in any condition, around the world.
Website: vasque.com
Red Wing Brewery
The current Red Wing Brewing Company (or "Red Wing Brewery") was founded in 2011 – 60 years after the closing of the last brewery in Red Wing, Minnesota. It is located in the old brewery district just up the street from the site of the original Red Wing Brewery (in fact, outside our front door, you would have been able to see the old brewery if it was still standing).
Website: redwingbrewing.com
First Farmers & Merchants Bank
One of the most rewarding aspects of our business is helping our customers, and our area grow. When our local growers and producers thrive, our schools, parks, and seniors benefit.
Website: ffmbank.com/red-wing
Sargent's Nursery
Sargent's Nursery is a remarkable Garden Center that also provides Landscape Design and Install services. Being part of the Red Wing community for 90 years is an honor and it shows. Sargent's serves customers with a smile, while providing expert horticulture advice, high quality plant materials and comfortable shopping environment.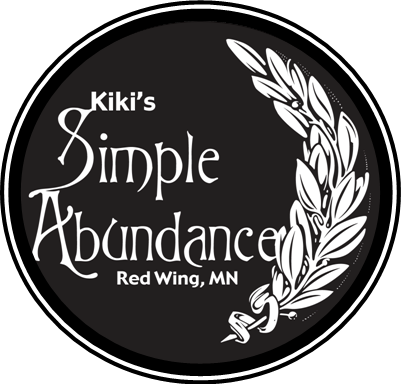 Kiki's Simple Abundance

Locally fresh baked goods are delivered each week. Our refrigerators and freezers supply organic/local produce, grass-fed meats, organic free-range poultry and eggs, organic dairy, and Kiki's famous homemade hummus. The grocery shelves contain a variety of items, particularly non-GMO, organic, local, or gluten free selections.
Website: simpleabundanceredwing.com
Get sponsor information here and join the community and this event.
---