Our Sponsors
We want to drive the community support and highlight the sponsors that make this event great.  Give some time to get to know these businesses and support them with a visit to their website.  Get sponsor information here, join the community and this event.
Gold Sponsors
Friends Of The Bluffs
Established in 2012, FOTB's mission is to increase the enjoyment, promotion, and stewardship of Red Wing's bluffs. Those include Barn Bluff, Sorin's Bluff (Memorial Park), and the Billings-Tomfohr Conservation Area.
Website: redwingbluffs.org
---
Ipsity, Inc.
An advertising and information technology agency that has created this website, print advertisements, email notifications, banner/sign creation, award procurement, web hosting and G Suite email for the event.
Website: ipsity.com
---
Vasque
Vasque Footwear has delivered trust on the trail since 1964. With over 50 years of trail footwear innovation, our dedication to on-the-trail performance excellence has never been stronger. Our men's and women's hiking boots, backpacking boots and trail running shoes deliver trusted miles on any trail, in any condition, around the world.
Website: vasque.com
---
Silver Sponsors
Get sponsor information here and join the community and this event.
---
Bronze Sponsors
Ethos
Ethos Performance Training and Physical Therapy, or "Ethos PT" challenges you to become the strongest version of yourself. You'll have the tools you need to build a strong body, strong mind, and strong community of support. Inside our new facility, you'll find coached programs for adult training using kettlebells, barbells, and sandbags as well as cardiovascular training and yoga. You'll also find a tactical professional program, youth athlete training, childcare, physical therapy, wellness coaching and dietitian services. Our Foundations class for new members starts every 2 weeks; sign up online or schedule a visit to check it out!
Website: ethos-pt.com
Red Wing Brewery
The current Red Wing Brewing Company (or "Red Wing Brewery") was founded in 2011 – 60 years after the closing of the last brewery in Red Wing, Minnesota.  It is located in the old brewery district just up the street from the site of the original Red Wing Brewery (in fact, outside our front door, you would have been able to see the old brewery if it was still standing).
Website: redwingbrewing.com
Innovative Chiropractic Center
We would love to tell you a little about what Dr. Kaitlin Lystad and Dr. Ryan Lystad of Innovative Chiropractic does to help you find the right fit for you. Our proficiency in such sought after techniques as Network Spinal Analysis, Pediatric Chiropractic, Webster Technique, the Graston Technique, and much more put us in high demand in the community.
Website: innovativechirocenter.com
Get sponsor information here and join the community and this event.
---
Community Sponsors
First Farmers & Merchants Bank
One of the most rewarding aspects of our business is helping our customers, and our area grow.  When our local growers and producers thrive, our schools, parks, and seniors benefit.
Website: ffmbank.com/red-wing
Sargent's Nursery
Sargent's Nursery is a remarkable Garden Center that also provides Landscape Design and Install services. Being part of the Red Wing community for 90 years is an honor and it shows. Sargent's serves customers with a smile, while providing expert horticulture advice, high quality plant materials and comfortable shopping environment.
Website: sargentsnursery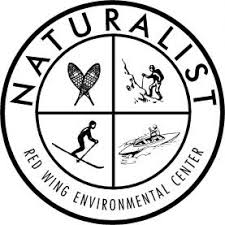 The Red Wing Environmental Learning Center is a nonprofit organization that provides outdoor programs for Red Wing youth and the community to gain an appreciation for our natural world, develops skills for outdoor recreation, and encourages leadership development. We offer Tiny Trees for 2nd and 3rd grade, Young Explorers for 4th and 5th graders, and our Core Program for 6th to 12th graders.
Website: redwingelc.com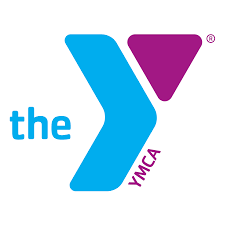 At the Y, we exist to strengthen community. Together with people like you, we nurture the potential of kids, help people understand and improve their health, and provide opportunities to give back and support our neighbors. So join our cause. And create meaningful change; not just for you, but also for our community!
Website: redwingymca.org
Red Wing Area Mountain Bike Organization (R.A.M.B.O) is a group of local mountain bike enthusiasts that work towards the common goal of creating enjoyable and sustainable mountain bike trails. We are advocates of the sport of mountain biking and enthusiastic about it's recreational and tourist opportunities.
Website: redwingmtb.com
Pier 55
Our mission as Red Wing Area Seniors, Inc. is to enhance, stimulate, accommodate and support ever-changing active lives. Pier 55 is open to all, and you do not need to be a member to participate. The Center is handicapped accessible and no one shall be refused access to programs because of race, religion, sex, color, economic status, or disability.
Website: redwingareaseniors.org
---
Get sponsor information here and join the community and this event.
---